Last week I was in a Zoom meeting when I got the message that Ron Tutt had left us. I was asked not to post anything right away on social media, leaving that to the family. I waited even longer, reading the tributes posted online by the many who knew and loved Ron, until I almost felt I didn't need to add anything. 
I was especially moved by Bill Cinque's pieces, since he had only joined our band a few years ago, but seemed to know more about Ron than some of us who'd known him almost a lifetime. I'm grateful that Bill appeared for our last few tours, because by 2014 I had tired of writing my daily newsletter and was thinking of giving it up. With Bill on board, I knew that every issue would have at least one well-written piece, and he showed up again at this hour of our need,
From looking at the tributes that appeared, It seemed that every aspect of Ron's life and career had been covered. But I'm jumping in now,  because I have a little bit to add, so here goes: 
In 1960, I was a student at the Kenton Clinic, a summer gathering of aspiring jazz players in my hometown of Bloomington, Indiana. I was fortunate to get some lessons from a brilliant Boston pianist named Ray Santisi, and did some jamming with a lot of folks that I would run into repeatedly over the years. 
Towards the end of the Clinic, Ray actually recommended me for a gig, and I was excited about it, although he was a little vague about the details. I ended up flying to Cape May, New Jersey (not a nonstop, for sure), a musty east coast beach resort, to try out with a group called Ronnie Tutt and the Preludes. I was told they wanted "a pianist who could sing a little." 
When I arrived, I discovered that the Preludes was a vocal/instrumental group (think Four Freshmen), and they instead wanted a singer who could play a little piano. 
If you've ever heard me sing, you probably know the fallacy of that expectation. 
Still, we all met up and played together, and I valiantly tried to produce an occasional sound. The band was worried that I was too heavy, and discussed sending me to the steam room to lose some weight. But Ron and I bonded, for the first of many times, before I went back to Indiana to pursue my own destiny, and Ron carried on being Ronnie Tutt.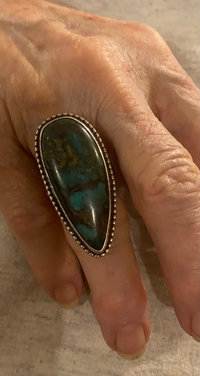 Ten years later, I had moved to LA, and was beginning to do studio work, where Ron and I met again. One day, my wife and I went to Ron's house in the hills above Studio City, where he was, for some reason, selling turquoise artifacts, including a Bisbee turquoise ring  we bought for my wife (see photo, left). A side note: Ron got a good start in the studios by living close to Hollywood, where he was available every time Jim Gordon failed to show up for a session. (Hint: it happened a lot.) Plus, he was a great player and could read. And, dating back to the Preludes, he could sing. 
One day, on a break, Ron confided in me that he had never worked in Europe, due to Elvis's manager's visa issues. 
I filed away that comment, and a while later, when I was asked to rejoin the Helen Reddy fold (I was Helen's first musical director when she came to America) for a live album in London, I asked if they needed a drummer. They did, and Ron was available and enthusiastic, so we had another chance to bond. 
Fast forward a few more years and the Neil Diamond band was deciding on a drummer, and I joined the chorus of those recommending Ron. He got the gig, one which lasted the rest of his life. We all lucked out.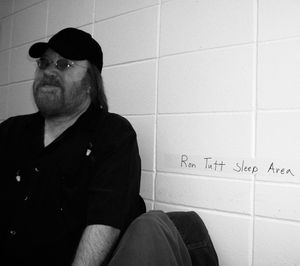 Ron changed the feel of the band, which is not to say that we sucked before he arrived, but a fresh interpretation brought new life to a lot of the songs in our repertoire. Every time a new song from the bullpen was pulled up, there was excitement in the studio to see what we would do with it. 
i've had the good fortune to play with great drummers since I was a kid. Many of them are gone now, and Ron has joined that list. Damn. I just have to celebrate the opportunities I've had to try to keep up with them. When I start to make a list, I get almost to a Spinal Tap kind of feeling. Here are a few of the greats whose sticks have reverberated in my vicinity. Some you may recognize, others not, but they're all giants: 
Jim Steele, John Von Ohlen, Jack Gilfoy, Stan Gage, John Guerin, Jeff Porcaro, Carlos Vega, Dennis St. John, and now Ron Tutt… 
Having played with all those stars, you'd think my time would be better by now. Take it, Ron...