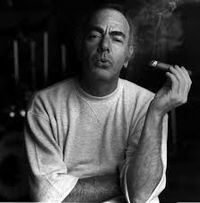 I saw something online the other day that reminded me of a song we recorded in 1981. Funny how that happens. Someone was posting about being afraid to go to the grocery during these pandemic times, and I thought back to Neil's song "Fear of the Marketplace." 
I went back and listened to it, which you can do if you use the link above, and found that while it's tough to relate the lyrics to the current situation, it's a better track than I remembered. 
The song was not a single, and not even especially popular with the band, probably because Neil became slightly obsessed with it, starting rehearsals every day by playing the intro figure on his guitar, which inevitably led us into playing it more times than many would have expected or preferred. But that was then, and listening to it these days takes me back to some wonderful times, when we were new and successful and living the dream. And I thought of the title every time we played in Munich, where I referred to it as "Fear of the Marienplatz." 
Another cut on the album that brings a powerful memory was one called "The Drifter." We were recording at Neil's studio, Arch Angel, and we ordered out dinner from a nearby Hamburger Hamlet. I had mentioned that I liked their dessert called the Ultimate Hot Fudge Layer Cake, served with three scoops of Häagen Dazs ice cream, salted peanuts and freshly whipped cream. This was a dessert intended to be shared by two, but Neil didn't know that, so he ordered one for each of us. It was absolutely certain overload, but our band of mighty eaters was up to the task, and after dinner we were semi-comatose. At that point, Neil cleverly brought out "The Drifter" for us to record. The tempo was intended to be slow, but our dessert experience slowed us down to the point that the tempo of the actual record reached nearly zero beats per second.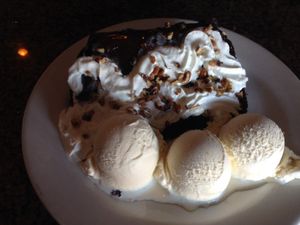 We played the song live a few times in our shows, but we could never arrive at the tempo of the record if we were fully conscious. 
The title of the album we were working on was "On the Way to the Sky," and I'm happy to say that it turned out to be a platinum record, and I won't sneeze at that, even if I'm wearing a face mask.