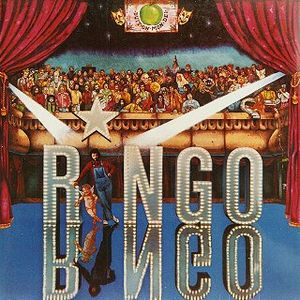 Today is the day that our cousin Wendell turns 10 and Ringo Starr turns 80. We figured Ringo already has plenty of drums, so we thought of buying a drum set for Wendell, but we didn't know what size to get her.  And her parents would never forgive us.
Oh, and thank you, Ringo, for being a few months older than me. I remember walking into Sunset Sound for a recording session back in 1973, not knowing who the artist was to be; and seeing a trap kit with plain old stenciled letters on it that clearly read: 
RINGO STARR 
THE BEATLES 
…and thinking, Ohh, that's kind of a big deal.